Customer Reviews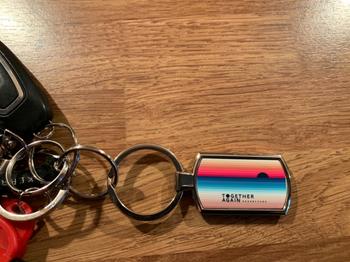 27/10/2021
Fantastic keyring
Brilliant great quality fast postage and easy online order
Ola M.

United Kingdom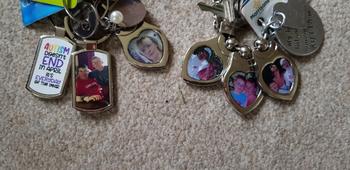 15/02/2021
Suitcase keyring
I have bought quite a few of this design now , my boys have additional support needs & got to respite , so the carers can tell the cases apart I have bought them with their picture on them. I have 3 of this design on my keyring , 1 each.of.my.sons & 1 with me.& my boys & they are just perfect & doesn't bulk it up. Perfect for anywhere.
Ms J.

United Kingdom
16/11/2021
Picture items
Excellent , would defo buy from them again , good quality items & speedy delivery, any problems are felt with there & then , so yes very pleased with Perham Prints
Ms J.

United Kingdom
04/11/2021
Personalised Keyring-Bottle Opener
Solid Keyring and the photo was very clear.
Kim E.

United Kingdom
16/09/2021
Keyring
Really good. My item was made really quick, and exactly how I wanted it.
Summer N.

United Kingdom
Hand Made and Checked By Humans
We enhance your photo before crafting your hand-made photo gift!