Customer Reviews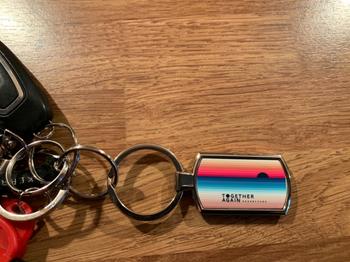 27/10/2021
Fantastic keyring
Brilliant great quality fast postage and easy online order
Ola M.

United Kingdom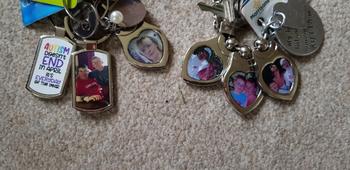 15/02/2021
Suitcase keyring
I have bought quite a few of this design now , my boys have additional support needs & got to respite , so the carers can tell the cases apart I have bought them with their picture on them. I have 3 of this design on my keyring , 1 each.of.my.sons & 1 with me.& my boys & they are just perfect & doesn't bulk it up. Perfect for anywhere.
Ms J.

United Kingdom
26/02/2022
Picture photo keyring
Bought 3 keys rings for myself and partner… absolutely loved how they turned out and they didn't mess with the quality of my beautiful sons pictures. Hayden was great. Would definitely recommend to anyone and will definitely be buying from here again… Thankyou so much… and for taking such good care of my sons pictures
Gemma A.

United Kingdom
22/01/2022
Excellent Quality
Bought as a gift for my fiancé and he loved it. The quality was excellent as always
Hollie H.

United Kingdom
31/12/2021
A1 service
Ive used perham prints before, happy with both purchases. Easy to use website, and greT products. Highly recommended
Ian

United Kingdom
Hand Made and Checked By Humans
We enhance your photo before crafting your hand-made photo gift!