Description
Black Face mask that you can customise with your logo or text. Sold as plain or can be personalised for £2 extra.
Material: 100% cotton.
Filtration rate >70%.
Reusable, 3-ply mask.
Breathable.
Rubber bound edges and ear loops for a secure fit.
Machine washable at 60°C.
Packs and cartons are non-returnable.
Thickness: 145 gsm
Disclaimer: This face cover is designed to aid defence against the spread of infection. It makes no assurances that it can prevent transmission or infection of disease or viruses. It is not a medical or clinical mask and should not be used under any circumstances where infection level is high or it could be exposed to high level heat sources or combustible substances.
Payment & Security
Your payment information is processed securely. We do not store credit card details nor have access to your credit card information.
Customer Reviews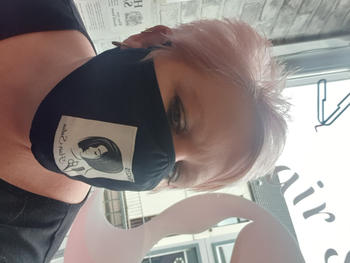 04/05/2021
Masks
Great delivery and fantastic service. Loved the design and how it turned out. Definitely order again
Kelly R.

United Kingdom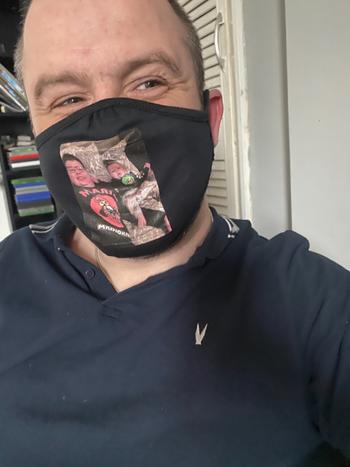 08/02/2021
Face mask
Bought this for my partner with our kids pic on it looks great and he loves it and good quality fast delivery would definitely order more
Naomi M.

United Kingdom
18/06/2021
Face masks
I was very happy with them , will buy again
julie j.

United Kingdom
28/05/2021
All good ,, facemasks
yes every thing was good , satisfied with item
Mick m.

United Kingdom
10/04/2021
Mask
Very prompt reply to enquiries & deliveryof a high quality mask within 2 days. Excellent service
LINDA P.

United Kingdom
Hand Made and Checked By Humans
We enhance your photo before making your hand-made photo gift!